Director
Rubber Pavements Association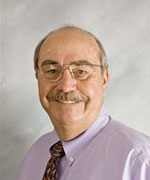 Mark Belshe is the executive director of the Rubber Pavements Association (RPA), the nonprofit trade association dedicated to the greater use of high-performing pavements constructed using rubber derived from scrap tires.
Mark was vice president of a large contractor in the southwest for 22 years, managing the asphalt rubber unit of the company and directing many of the company's paving projects.
He has made many presentations on the subject through the RPA, National Asphalt Pavement Association (NAPA), and others. Mark has a B.S. and M.S. in civil engineering and he is a registered professional civil engineer and registered land surveyor.
Back to About