Vice President of Asphalt Products
Liberty Tire Recycling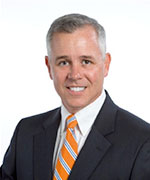 Douglas Carlson has been in the rubberized asphalt industry since 1998. He was with the Rubber Pavements Association (RPA) for 12 years.
He stays engaged with agencies and organizations, such as the American Society for Testing & Materials International (ASTM), American Association of State Highway and Transportation Officials (AASHTO), state DOTs and Federal Highway Administration (FHWA) regarding rubberized asphalt specifications.
A bulk of his work is in specification development so that agencies can effectively use rubber as a modifier to asphalt. He has been with Liberty Tire Recycling since 2010.
Back to About