February 14, 2013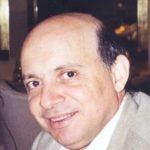 Dr. Jorge B. Sousa
During a recent meeting of the Rubberized Asphalt Foundation Board of Directors, the seat vacated by the late Richard N. Stubstad was filled by Dr. Jorge B. Sousa, chairman of Consulpav International and a noted expert on asphalt rubber technology.
He has written numerous papers on asphalt rubber and has introduced asphalt rubber technology in many countries, including Portugal, Spain, Brazil and China.
Dr. Sousa is the chairman and organizer for all of the International Asphalt Rubber Conferences, most recently Asphalt Rubber 2012 in Munich, Germany.
He was the principal investigator on a project funded by the Rubber Pavement Association (RPA) to develop a mechanistic design method for overlays taking into consideration reflective cracking, and also principal investigator on another RPA project on the state-of-the-art of tire/pavement noise reduction with the use of open graded asphalt rubber mixes.
Dr. Sousa led a team to evaluate the new Strategic Highway Research Program test methods and specifications in Portugal. Based on his research, new specifications have been adopted and others are being considered for adoption countrywide.
With the privatizing of the road sector in Portugal, Dr. Sousa and Consulpav have been invited to design and forecast the rehabilitation and maintenance strategies for more than 300 kilometers of roads.
He was one of the founders and editor-in-chief of the International Journal of Road Materials and Pavement Design.
---
Do You Have a Project You Want to See in RAF News?
Send a project profile for any recent or upcoming applications of rubberized asphalt to gbway@ra-foundation.org. Projects can be in private or public use, or experimental in nature. All submissions will be considered.
Back to RAF News